Exploit: Misconfiguration
Gigabyte: Motherboard Manufacturer
Risk to Business: 1.602 = Severe
Motherboard manufacturer Gigabyte has been hit by the RansomEXX ransomware gang. The Taiwanese company was forced to shut down systems in Taiwan as well as multiple customers and consumer-facing websites of the company, including its support site and portions of the Taiwanese website. RansomEXX threat actors claimed to have stolen 112GB of data during the attack in an announcement on their leak site.
Individual Impact: There has not yet been an announcement that employee, customer or consumer personal or financial information was compromised in this incident but the investigation is ongoing.
Customers Impacted: Unknown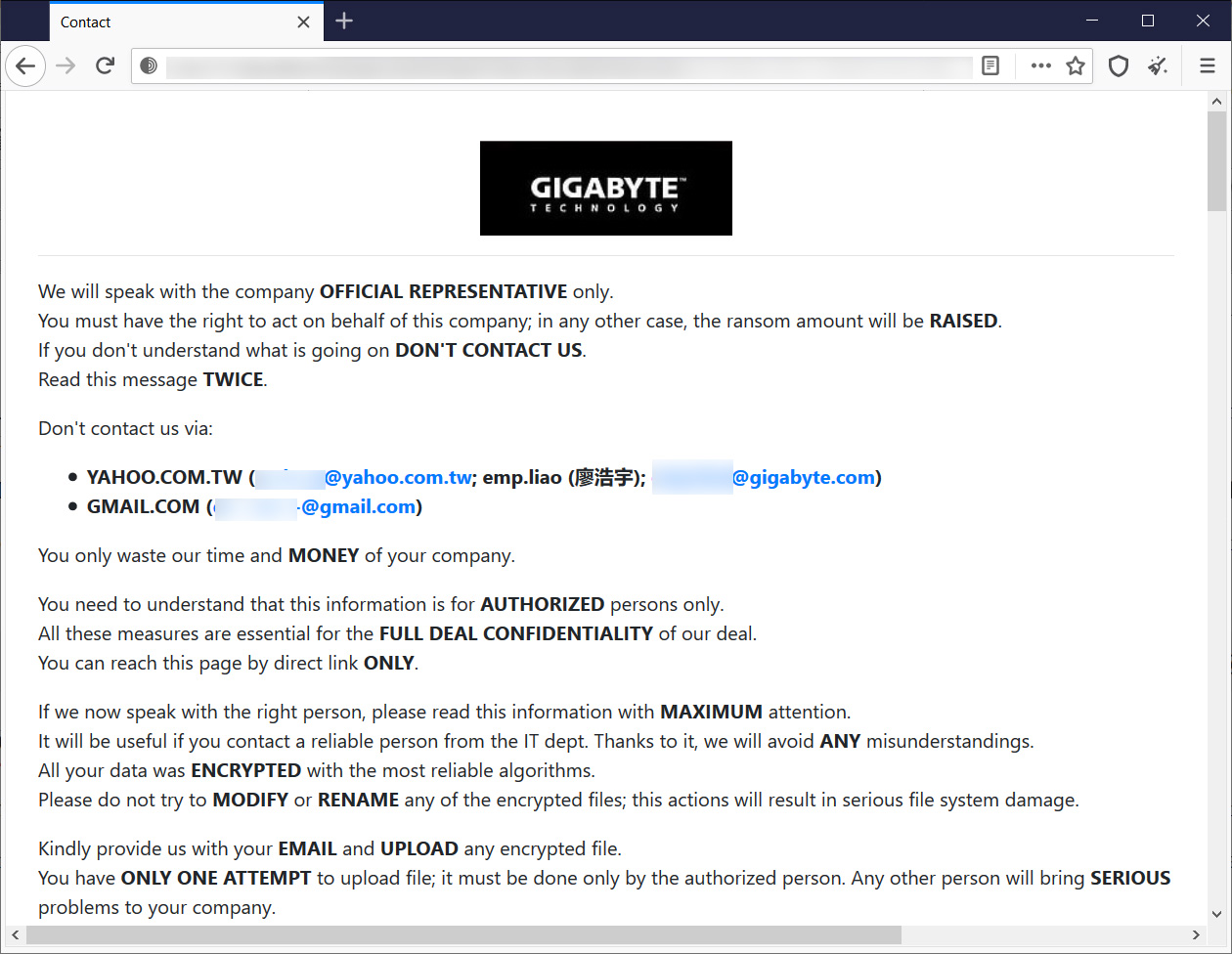 How it Could Affect Your Customers' Business: Ransomware operators are savvy to taking advantage of industries that are under stress as has been frequently exemplified in the last year.
Source: Bleeping Computer